We just couldn't help ourselves showing you all these adorable Owl Crafts we found online!
Owl Crafts
Well, I gave it away in the title of the post, but
would you ever have believed this sweet owl was
made from a plastic bottle? I think it's amazing and
definitely worth trying with a group of kids. Get the
details at Craftberry Bush.
owl candy bag topper printable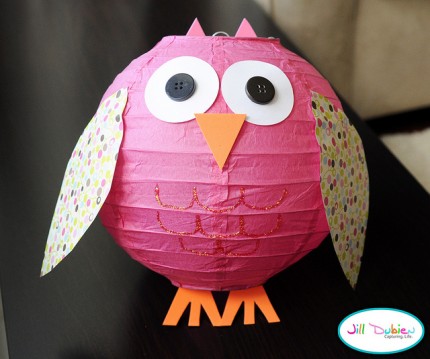 The first word that comes to mind when I see this owl lantern is CUTE! I mean really cute. Cute as can be… overkill? I digress. I love how adorable this lantern is and Jill will show you how to make your own. So head over to Meet the Dubiens for the how to on this owl lantern.
Make Something Happy
Here are two quick and easy ideas for Halloween treats made from store-bought goodies… Find step-by-steps to make owl S'mores HERE and Oreo spiders HERE at Craft Buds.
Find step-by-steps to make owl S'mores HERE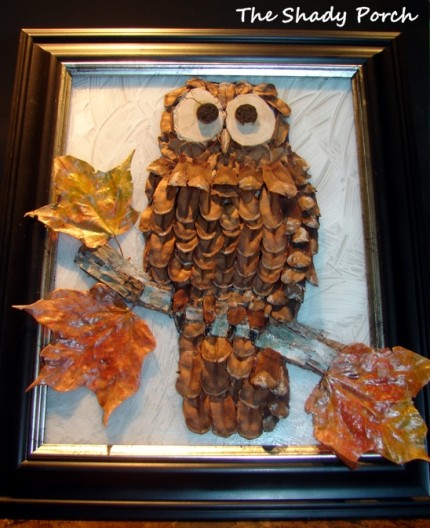 This unique and beautiful piece of art from The Shady Porch is an ideal nature and fall project. I love the way this turned out, and that's not just because I'm an owl lover! Check it out at The Shady Porch — Framed Pine Cone Owl.
Free 2012 Owl Calendar from MY OWL BARN
Instructions:
Click
HERE
to go to her site and then select the month from the drop down below each art work and hit "Download Calendar" button at the bottom of the page. You'll be prompted to download or open the PDF file. Make sure you choose to download it. Once you have the file, you can open it using
Adobe Acrobat Reader
and print it.
In a rush?
Click here to download our pre-made calendar
.


pinecone owl craft
5 Orange Potatoes
spatter paint owl art
Artolazzi
macrame owl necklace
That Artist Woman
needle felted owl
Laura Lee Burch
Picasso inspired owl art
Painted Paper
soup can owl craft
Art Projects for Kids
paper bag owls
Andiland
egg carton owl craft
Nini Makes
acorn owl
Csupamoka2
paper craft owls
Amelie's House
miniature owl softies
The Crafts Dept.
owl leaf mask
Made In Me
Make a Santa Owl ornament